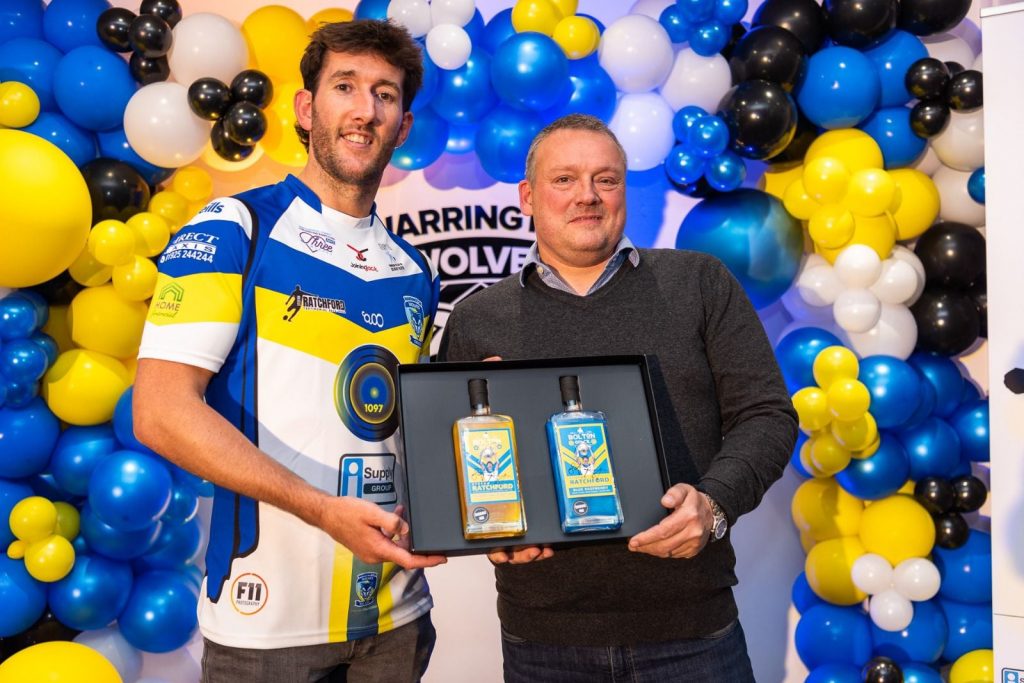 The Bolton Gin Company are proud to have been chosen by Warrington Wolves and EnglandRL Superstar Stefan Ratchford to produce a limited edition Testimonial Year range.
The testimonial bottles will be available as a Double Bottle Gift Set, and come in both Thunderbolt Raspberry and Pornstar Martini Flavours.
We've also worked with Stefan to produce The 12 Days of Ratch-mas – as 12 bottle miniature gift set based on our classic 12 Days of Ginmas gift set. The gift set includes 12 different flavoured spirits, one for each day on the countdown to Christmas!
Such a fantastic bloke. We hope the bottle sales help raise as much as possible for all of his chosen charities.
See the full testimonial range here.